Evacuation Equipment Are Necessary
Evacuation solutions for offices, public buildings, hotels, multi-storey buildings should be planned ahead. In these scenarios, evacuation mattresses are ideal.
Are you prepared for the unexpected? Are you certain that every person in your office can escape safely? Have you considered how those with mobility issues can evacuate from the building quickly and efficiently?
Most buildings should be easily accessible for people with reduced mobility. It is difficult to bring out this group of people in the event of a disaster or an emergency situation, because they are often dependent on the elevator. And the elevator CANNOT be used if there is an imminent or ongoing threat.
Examples of Threats
Fire
Floods
Landslides
Electricity/Heat/Water failure
Pandemics
Bombs
Terrorism etc
Note that the fire and rescue service is not responsible for evacuating people from your building. That is your responsibility.
Ensure that your Emergency Action Plans are up to date. Emergencies by definition are sudden events and the objective is to be prepared. Preparation is an active process that defines all possibilities that have to be taken into consideration to save lives.
---
High-Quality Evacuation Equipment For Offices, Public Buildings, Hotels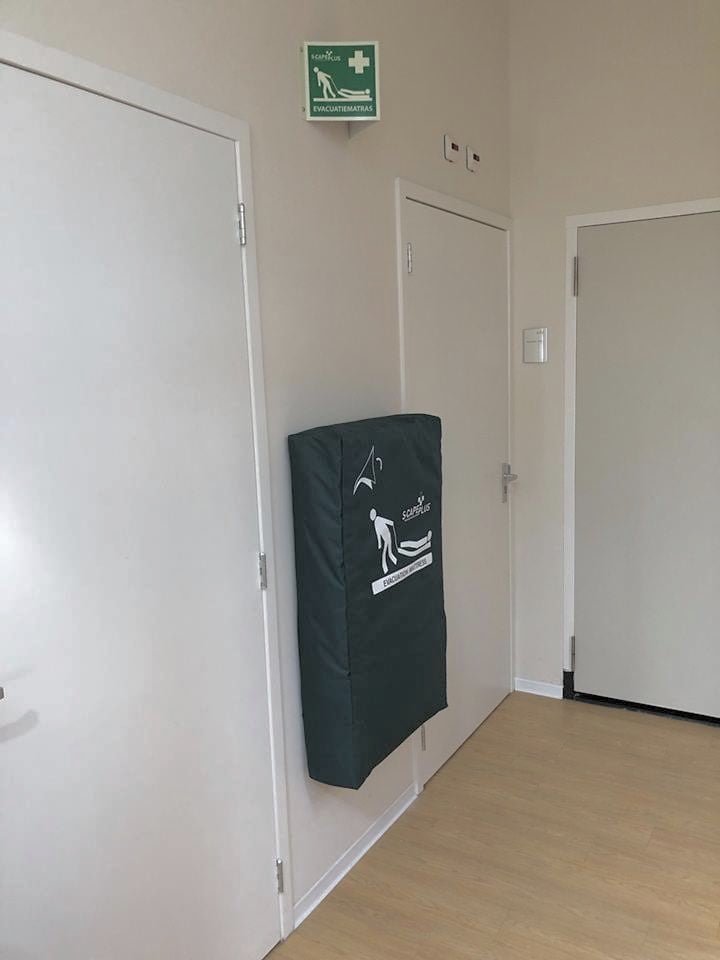 Did you know that statistics show that 15% of people present in your building have some sort of disability?
They could be disabled, wheel chair bound or even have a short term injury that incapacitates them and make them unable to escape on their own. Some of them will require extra assistance in getting down stairs and to a place of safety.
We are authorized sellers of TETCON's high quality Evacuation Equipment especially made for emergency situations for different institutions and scenarios.
By using evacuation equipment it is easier for people with mobility issues to be evacuated quickly, safely and comfortably. TETCON assures you of speed, easy to use and comfort.
We also promise the 1+1+1 Principle*: 1 User can rescue 1 Person within 1 Minute
---
What Evacuation Equipment Do You Use In Your Building?
Talk to us today on 08177321761 or contact us. Let's see how we can be of service.