S-CAPEPLUS is in Nigeria!
We are proud to be an authorised distributor of the wide range of Evacuation Equipment in Nigeria made by TETCON. TETCON is short for Technical Textile Concepts 🙂.
From the very beginning, they had a single goal in mind: "Leave No One Behind" which was the reason for their evacuation sheets for bedridden people in the beginning. This philosophy is also in Levande's DNA making it a good fit 😊.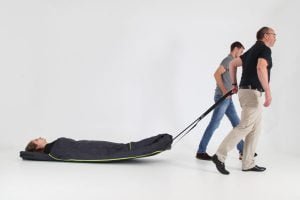 Their evacuation equipment can be used in
🔹️Hospitals
🔹️Schools
🔹️Companies
🔹️Hotels
🔹️Public institutions and more…
We look forward to introducing this amazing products based on Simplicity, Speed and Comfort to Nigeria 🙂.

Preparing is the key to success and together, we will leave no family, friend, colleague or anyone behind with the best evacuation equipment available. 💙

Contact us to get more information on our products and services.