An Evacuation Sheet can help you to evacuate bedridden people during an emergency. It all comes down to speed and simplicity. You place the evacuation sheets permanently placed underneath the bed mattress. The patient neither sees it, nor feels it.
By implementing this solution in your hospital, bedridden, very ill or unconscious patients people can be quickly and easily brought to a safe zone when disaster strikes.
Check out all evacuation sheets below. 
S-CAPEPOD Evacuation Sheet
Standard Model
S-CAPEPOD Evacuation Sheet
Budget Model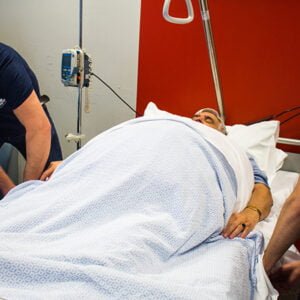 S-CAPEPOD® Evacuation Sheet
Bariatric Model