A range that can help you save lives
If you're looking for evacuation solutions for residents, co-workers or visitors of your building, you've come to the right place. There are also evacuation solutions for hospitals, schools, hotels, etc.
Here you can find easy-to-use evacuation and transfer equipment to leave no one behind in an emergency situation. They can also help you to save costs on training and servicing.
Transfer Aids
Reduce discomfort and injuries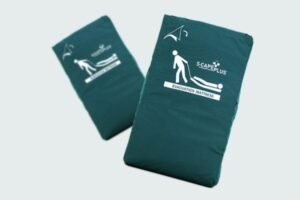 Accessories
Elevate your equipment