Evacuation equipment are items used for safely transporting people in the event of an emergency or disaster. Examples include evacuation chairs, wheelchairs, stretchers, and evacuation mattresses.
Each of these equipment is designed to ensure the safety of those being transported while also providing comfort. Additionally, they are also designed to ensure evacuation routes are efficient and quick as possible.
High-Quality Evacuation Equipment For Offices, Public Buildings, Hotels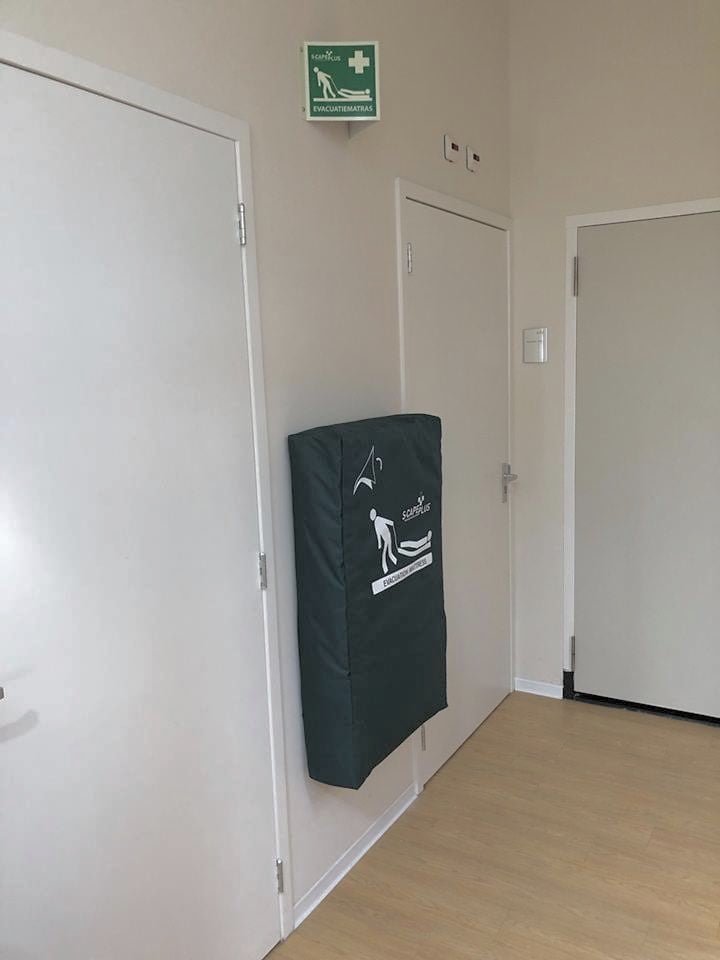 Did you know that statistics show that 15% of people present in your building have some sort of disability?
Disabled, wheel chair bound or even those with short term injury that incapacitates them and make them unable to escape on their own, will need help. They will require extra assistance in getting down stairs and to a place of safety.
Additionally, some could have a medical emergency and be unable to leave a a building or a scene unaided especially if they are unconscious.
TETCON's high quality Evacuation Equipment are for emergency situations and different scenarios for those that can't leave on their own.
By using them it is easier for people with mobility issues to be evacuate quickly, safely and comfortably. TETCON assures you of speed, easy to use and comfort.
Other types of Evacuation Equipment
Basically, these are tools and supplies used in an emergency situation by responders to safely and efficiently evacuate people from a building or area then transport them to a safe location.
Examples of the types include:
Escape ladders
Life rafts
Stretchers
First aid kits
Fire extinguishers
Emergency lighting and signage
Personal protective equipment (for example, respirators, hard hats)
Keep in mind that the type of equipment you need will depend on the specific emergency as well as the location undergoing evacuation.
---
What Evacuation Equipment Do You Use In Your Building?
Talk to us today on 08177321761 or contact us to schedule a demo with any of our TETCON evacuation equipment. Let's see how we can be of service to you.