How do you Evacuate a Hospital?
Hospital evacuation refers to the process of safely and efficiently moving patients, staff, and critical equipment out of a hospital in response to an emergency situation. This can include natural disasters, fires, power outages, or other infrastructure failures.
The goal of a hospital evacuation is to protect the health and safety of patients, staff and visitors by moving them to a secure location where they can receive necessary medical treatment and support. These requires careful planning, coordination and execution to make sure patients are transported safely and all critical equipment and supplies secured during the evacuation.
What are evacuation equipment for hospitals?
Evacuation equipment for hospitals includes items such as:
Evacuation chairs
Evacuation stretchers
Evacuation blankets
Evacuation lifts and
Evacuation mattresses.
These equipment help move patients safely and quickly during an emergency evacuation. Additionally, pack evacuation bags and packs to store vital medical supplies and documents and to assist with safe patient transfer.
How do you Evacuate a Hospital?
The process of evacuating a hospital can be complex and requires careful planning and coordination. Some general steps for hospital evacuation may include:
Emergency alert: The first step in a hospital evacuation is to trigger the emergency alert system to notify staff and patients of the need to evacuate.
Patient assessment: A medical triage team assesses the condition of each patient and determines who can be safely moved and who needs immediate medical attention.
Patient transportation: Patients who can be moved are transported to a safe location using evacuation equipment such as stretchers or evacuation mats.
Patient safety: Critically ill patients who are unable to be moved are secured in place until they are safely transported.
Staff evacuation: All staff should evacuate the hospital safely and quickly. Account for all patients safety and secure critical equipment and supplies.
Reception and triage: Take patients to a designated reception area for further triage and medical attention.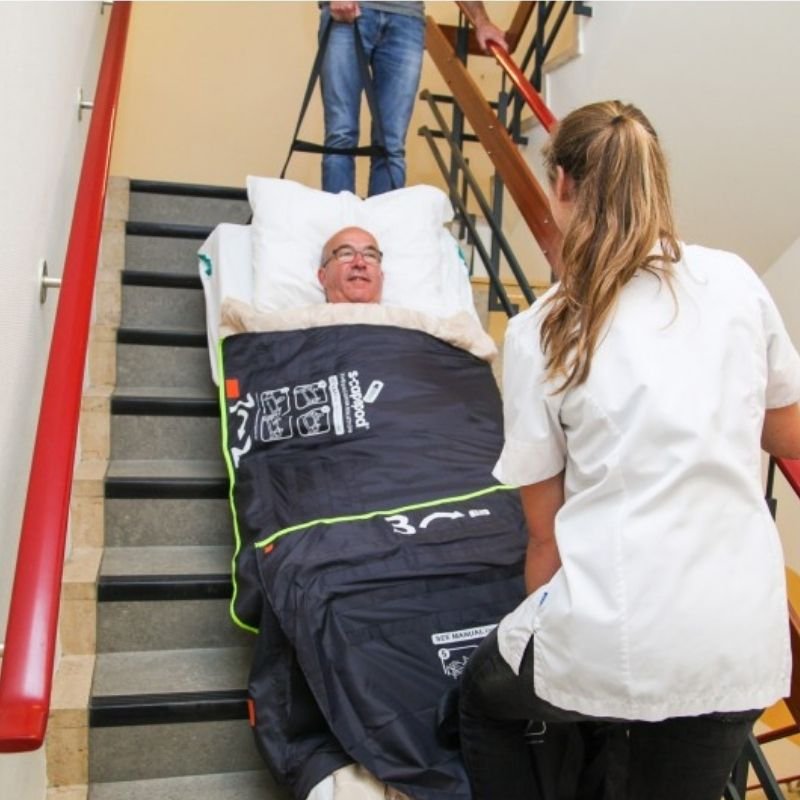 It's important to note that each evacuation will be unique and the specific steps taken will depend on the nature of the emergency and the size of the hospital.
Hospitals, clinics, care homes and all places that look after the injured, sick, immobile, etc. should have an evacuation plan in place and regularly practice emergency drills to ensure the safety of patients and staff during an evacuation.
---
What Evacuation Equipment Do You Use In Your Building, Hospital or Clinic?
Talk to us today on 08177321761 or contact us to schedule a demo with any of our TETCON evacuation equipment. Let's see how we can be of service to you.